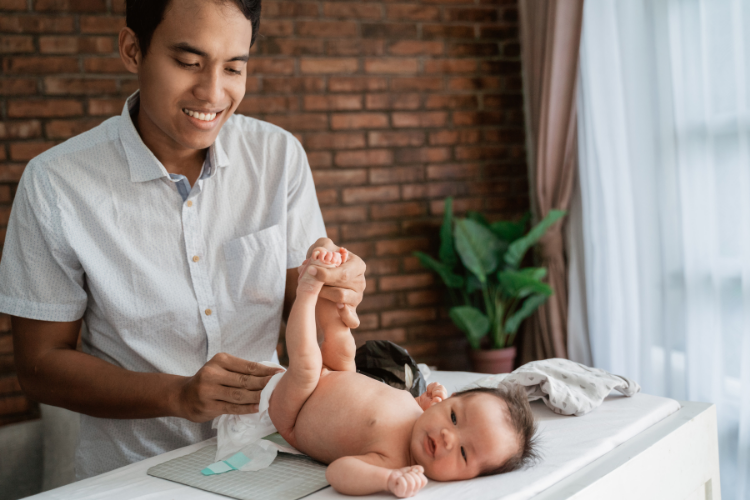 A Father's Role in the Family
What does your father mean to you?

Asian fathers are stereotypically perceived a little differently from their Western counterparts: often a little gruff, a lot stricter, no-nonsense, highly practical, and men of few words. They usually step back and let their wives run the household and manage the child-rearing.

These fathers are known for their silent support, showing their love and care behind the scenes. However, today's fathers play a different role from that of the past. For example, married dads are no longer the sole, or even main, breadwinner of the house, and they may not even be the disciplinarian.

Society has grown increasingly expectant of them to do more unlike the patriarchal olden days. Rather than taking on a passive stance, today's fathers are encouraged to be actively involved, engaged with their children, doing as much as mothers.

We always talk about a mother's role in the family, but what about our fathers? Are the roles they play any less important than a mother's?

A Father's Significance

We tend to credit our successes to our inspiring mums, superwomen who juggle multiple hats in the family. Our mothers support us in a myriad of ways despite their busy schedules - whether that's cooking a warm bowl of food when we're hungry, doing the chores, or lending a listening ear.

However, our fathers can also play a key role in our growth. "The Father Effect" is an umbrella term for the advantages of paternal presence.

Research suggests that fathers are valuable for a child's development, especially those who are highly involved and who spend quality time with the family.

● Better Intellectual Outcomes: Fatherly involvement from early childhood has been thought to deliver multiple social, emotional and behavioural benefits.

Fathers who actively participate in their newborn's lives from birth have been found to cause greater cognitive scores when the baby reaches one year old. This same concept applies to premature infants by 3 years of age.

Another study also showed that newborns who engaged with their fathers at 9 months of age obtained similar benefits.

● Better Emotional Outcomes: A father who is always positively present in his child's life has a higher chance of producing happier children. Negative feelings and emotions like fear, anxiety, depression and guilt are less likely to be felt.

● A Unique Advantage: Remember the horrified look your mum had when you tried attempting something relatively dangerous, or when you came back looking filthy?

At least one study suggests that fathers fare better than mothers when it comes to coaching children at certain activities, such as swimming. This is because fathers differ from mothers who tend to be more overprotective and cautious - let's not forget the germaphobic trait they suddenly acquire as well.

Fathers are generally risk-takers and encourage their children to step out of their boundaries to challenge themselves while exploring the world around them. Physical challenges help children strengthen themselves and build confidence.

● Emotional Stability: As though it's an innate thing imbued in men, fathers aren't usually the ones panicking and flipping out when something disastrous happens. They're calm and composed in most circumstances, providing a rational advantage with disarming traits to negate most distressing situations.

This stability is particularly important in sensitive times, like a newly minted mother who is struggling with a needy newborn, or when accidents happen. It provides an emotional balance to ride out even the worst of storms.

● Happier Mums: When dad's presence is always felt through helping out and being present throughout, mum tends to be happier with a greater sense of well-being as well. This begins from pregnancy, when a father makes a constant effort to be there for the mother and attend to her physical and emotional needs.

Dads matter, and dads make a meaningful difference to the entire family unit.

As society's expectations towards fathers change, it's also important to give them opportunities and support to do so. Remember that the many things a child learns begin from home, and a mother and father are the child's greatest lifelong teachers combined: neither is complete without the other.

With that said, we wish all fathers a Happy Father's Day!