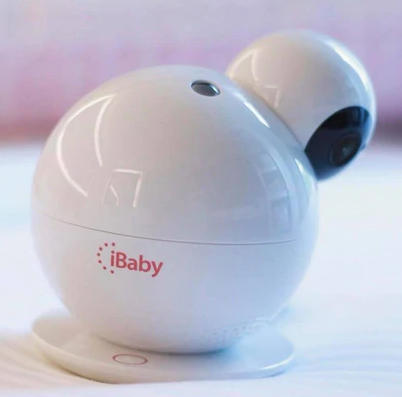 5 Significant Safety Reasons to Buy A Baby Monitor
Baby monitors aren't just for overzealous new parents to check on their baby round the clock whether they're at work, in the toilet, or round the door - they're much more than that.
Today's baby monitors come in an extensive variety with plenty of ramped up features. What parents get usually depends on their requirements and needs, but you can easily find options with audio, video, and movement-based features.
Why is Buying a Baby Monitor a Safe and Smart Choice?
There are plenty of reasons to buy a baby monitor, and we'll take you through some significant decision-making factors here.
Prevention: As they always say, prevention is better than cure, and you'll want to avoid any potential mishaps happening because you weren't able to check on your little one. For young babies in particular, it's essential to avoid physical accidents due to their fragility.
For example, some parents prefer to place their sleeping babies on their king-sized beds because the baby may seem to sleep better there. Babies as young as 4 months are at risk of tumbling over, and if you're not in the same room, it may not always be easy to detect your baby's noises.
Whether it's because you're busy working from home in another room, in the toilet, or distracted for those few minutes, it spells danger to leave your baby unsupervised on a high location.
A baby monitor gives you easy access to check in on your infant, and you can hear any audible noises through the audio function easily. This helps to reduce the chances of accidents like falls, accidental suffocation, SIDS, and other potential life-threatening situations.
The iBaby Care M8 monitor is incredibly useful in this aspect by allowing you to get alerts when the room is too hot or cold. Its intelligent sound and motion sensors also send you alerts when it detects any sound or movement, so you'll always be the aware and prepared.
Assurance and Convenience: For many new parents, the birth of their child often leads to the sudden discovery of their anxiety and worry, even those who never knew they had it in them.
Peace of mind is just a click away for these parents, who can access an image of their sleeping cherubic baby whenever they want. What if you're a working parent who has to be in the office, and you can't seem to quell that bubbling anxiety inside you?
Plus, can you imagine walking back and forth to check on your child, every minute?
A baby monitor is extremely convenient, time- and effort-saving when it comes to reducing legwork. You can also rest easy knowing that you're not likely to wake your little angel by going inside.
You can monitor your precious tot wherever you are, at your convenience. It also gives you the valuable opportunity to do what you need to, because your things are important too, and parenthood also means taking a step back to make sure you're happy and well-rested.
In fact, the iBaby Care M8 offers a crystal-clear viewing experience for parents with a high resolution and improved night vision technology. You can enjoy a wide viewing range to see every angle of your baby's nursery as well – simply adjust the angle or swipe in each direction to view.
Boosts Safe Sleep: When you perform more frequent check-ins with your child, it leads to added sleep safety. This is important when you fear waking your baby, because in a quiet room, every sound seems like it's amplified.
Checking on your baby routinely allows parents to monitor their children effectively and discern if there are possible safety hazards. These may be potential issues that they may not notice without a baby monitor's help if their children continue to sleep without fuss.
Aids Sleep Training: Sleep training is always a struggle, no matter which child it's for. How do you actually differentiate a cry for help and a regular cry for comfort?
It may be a nail-biting moment when you're deciding whether to rush in to pacify your screaming baby or not, and a baby monitor can give you exactly what you need to make your choice. This is how you make safe and assuring conclusions as you secure your baby's safety.
Useful for Older Children: Whoever said that a baby monitor's only suitable for young babies? You can use one to supervise your older toddler or child during playtime, for example, when scuffles can ensue.
You can also check and see how they deal with various types of situations, be it conflict, their emotions, or even find out who's telling the truth when it's difficult to.
Thanks to the iBaby Care M8's smart features, you'll be able to use each feature to meet your needs and customise them according to your child's age. Whether that's the age group-distributed music, motion sensors, or more than 1,000 songs for musical development, there's definitely something to enjoy.
With that, can you envision the many ways a baby monitor can be useful? If you decide to get one, remember to choose something based on what you and your baby needs!