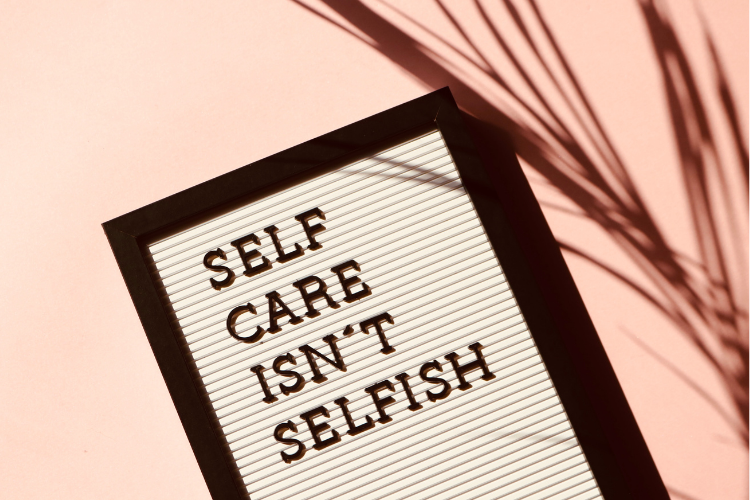 Dear First-time Moms, A Mini Guide to Self-care for you

As a new mom, you are always multi-tasking. There will constantly be something that requires your attention—be it your newborn, household chores, or your job tasks. With so many things demanding your care, self-care naturally falls to the back of your mind.
To get you started, we have put together this handy guide for you to learn all about self-care. Specifically, we explore what exactly self-care is, why it is important, as well as a few self-care tips that can help you to unwind.
What exactly is self-care?
When we think of self-care, we often picture over-the-top and extravagant treatments like spa packages, massage therapies and bubble baths. While self-care does encompass such treatments, they are not what self-care is fundamentally about.
At its core, self-care is about making sure your needs—physical, emotional, and social—are met. It is about setting aside time to take care of your well-being. While it sounds simple, any new mom would know that self-care almost seems impossible.
Why is self-care essential?
We often hear stories of first-time moms finding it a challenge just to have time to take a shower! If it is so difficult to find time for self-care, why should we bother? Here's why:
For your physical health
First-time moms who do not have time for self-care are likely to experience caregiver burnout, which can cause one to fall sick more often. Being a first-time mom is already difficult. So, let's avoid being a first-time mom plagued with a cough or flu!
For your mental health
When you dismiss your needs, your mental health will be adversely affected. You may feel easily irritated and stressed out. It can also lead to an increased risk of anxiety and depression.
For your child's health
Part of self-care is making sure you eat and drink well. If you are breastfeeding, being mindful of your nutrition is essential for your body to make milk for your baby so as to meet your baby's needs!
For you to avoid an identity crisis
Many times, as a first-time mom, you tend to get lost in your new motherhood identity. You forget that you are not "just a mom". You are a friend, a sister, a daughter, and most importantly, a person! Self-care reminds you not to forget who you are.
Simple self-care tips for first-time moms
There are a ton of resources for you to get self-care tips online. However, many of them are unrealistic due to the amount of effort and time that you need to put in! Here are some self-care tips that are actually doable and that are great for first-time moms like yourself.
Try 5-minute journaling

Something as simple as journaling is found to be associated with a plethora of health benefits. It encourages self-reflection, requires you to be mindful and reminds you to be grateful.
While it may be unrealistic to expect first-time moms to spend hours reflecting about their day and writing a journal, 5-minute journaling is a quick and easy way that helps you navigate to a better and happier version of yourself!
Prioritize sleep
Getting adequate sleep is a crucial self-care practice. It can help to alleviate stress, improve cardiovascular health, and strengthen your immune system. Oftentimes, first-time moms are only able to sleep when her newborn finally falls asleep.
But let's be honest. We often spend the time scrolling through our phones and checking social media instead of heading straight to bed. It would be a nightmare if your baby wakes up and you are still in bed using your phone. So, do yourself a favour and put your phone away before bed. Always remember to prioritize sleep!
Go for walks
When you are overwhelmed with tasks to do as a first-time mom, it might be difficult to sneak in time for a walk. But with a stroller, you can! One of your baby's naps can be taken from a stroller. Tuck your newborn in, and head down to a nearby park for a short walk for some fresh air and exercise!
Zoom calls
Self-care is not just about connection with yourself. It is also about connecting with others. However, with a newborn in the house, physical meet ups with your friends and colleagues may be challenging. Luckily, video calls are available for you to stay in touch, chat and catch up with them. Embrace video calls, and when you can find the time to physically meet with your friends, go for it!
The Bottom-line
Remember, self-care isn't selfish. It is important for both you and your baby. You do not have to spend tons of money in order to practice self-care. With the simple tips that you find in this handy guide, you will be well on your way to the start of your self-care journey.